Posts for tag: oral health
By Stone Family Dentistry
March 14, 2020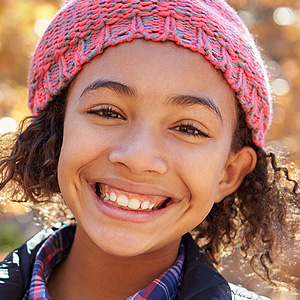 As if the preteen years didn't give kids and their parents enough to think about, new oral health concerns loom on the horizon. Along with major changes to the body, brain and emotions, additional risk factors for tooth decay and gum disease appear during adolescence — the period of development starting around age 10 and extending through the teen years that marks the transition from childhood to adulthood.
Even with declining rates of tooth decay across the nation, the cavity rate remains high during adolescence. According to the American Academy of Pediatrics, 1 in every 5 adolescents has untreated tooth decay. What's more, the onset of puberty — usually beginning around age 10-11 in girls and 11-12 in boys — brings changes in hormone levels that can affect gum health.
We all have millions of microorganisms in our mouth, representing hundreds of different species of mostly helpful, but some harmful, bacteria. Research has shown that total oral bacteria increases between ages 11 and 14, and new types of bacteria are introduced, including some that are not friendly to teeth and gums. Some unfamiliar microbes trigger an exaggerated inflammatory response to dental plaque, so gum bleeding and sensitivity are experienced by many children in this age group. In fact, "puberty gingivitis," which peaks around age 11-13, is the most common type of gum disease found during childhood.
A combination of hormones, lifestyle changes and poor oral hygiene habits raises the risk of oral health problems among adolescents. A more independent social life may be accompanied by a change in eating habits and easier access to snacks and beverages that are sugary, acidic (like sports drinks and soda) or full of refined carbohydrates — none of which are tooth-healthy choices. And as children move toward greater independence, parents are less likely to micromanage their children's personal care, including their oral hygiene routines. Good oral hygiene can keep dental plaque at bay, lowering the chance of having gingivitis and cavities. But let's face it: Adolescents have a lot to think about, and keeping up with their oral health may not be top of mind.
To help your preteen stay on top of their oral health, keep healthy snacks at home for your children and their friends and make sure you are well stocked with supplies such as new toothbrushes, floss and toothpaste. In addition, most preteens (and teens) can benefit from gentle reminders about oral hygiene routines.
For optimal oral health through all stages of life, make sure your preteen keeps up with professional teeth cleanings and exams, and talk with us about whether fluoride treatments or sealants may be appropriate for your child.
For more on your child's oral health, read "How to Help Your Child Develop the Best Habits for Oral Health" and "Dentistry & Oral Health For Children" in Dear Doctor magazine.
By Stone Family Dentistry
February 23, 2020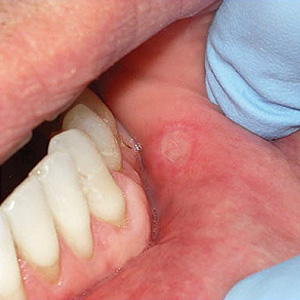 There's more to your dental visit than preventing or treating teeth or gum problems. We're also on the lookout for a number of potential soft tissue problems that could occur in or around your mouth.
Here are 4 examples of such problems we can detect and help you manage.
Lumps. Whenever you accidentally bite the inside of your mouth, the wound you create forms a protective layer of hard collagen. Unfortunately, the "callous" can rise higher than the surrounding cheek surface and easily get in the way of your teeth again. With successive bites and more scar tissue you'll soon notice a prominent lump. Although not a health danger, it becomes annoying with each successive bite. We can surgically remove the lump and flatten out the mouth surface.
Canker sores. Known as aphthous ulcers, these round sores with a yellow-gray center and a red "halo" can break out on the inside cheeks, tongue or back of the throat. Unless they don't heal within a couple of weeks or seem to be increasing in frequency, they're nothing to worry about. They can, however, cause a burning or stinging sensation. We can reduce this discomfort and speed healing with over-the-counter ointments or prescription options like topical or injected steroids.
Cracked mouth corners. Also known as perleche (from the French lecher, meaning "to lick"), your mouth corners can become dry and irritated and you may begin licking them to soothe the discomfort. Accumulated saliva can trigger a yeast infection, which can spread to other parts of your mouth. We can usually prevent this by prescribing antifungal ointments, and a steroid ointment to control inflammation.
Mouth rash. Peri-oral dermatitis is a red, scaly rash that appears around the outside of the mouth. Because it's often mistaken for acne or other conditions, it's often treated with topical steroids. This actually suppresses the skin's normal healing effects and can actually make the rash worse. The best way to treat it is to stop using any kind of ointment or cream and use only mild soap to wash the area. We can also prescribe antibiotics to help speed the healing process.
If you would like more information on these and other soft tissue problems, please contact us or schedule an appointment for a consultation. You can also learn more about this topic by reading the Dear Doctor magazine articles "Common Lumps and Bumps in the Mouth," "Mouth Sores," and "Cracked Corners of the Mouth."
By Stone Family Dentistry
January 24, 2020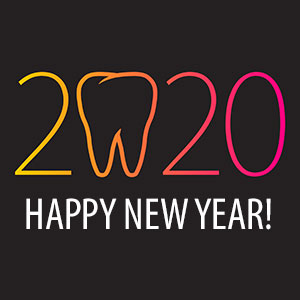 The 2020s are here, so throw those "new decade" parties! Well, maybe. Some of your party guests might insist the Twenties won't begin until January 1, 2021. For some reason, feelings can run hot on both sides of this "debate," enough to warm up everyone's eggnog. Instead, steer the conversation to something a little less controversial: how to achieve the best possible dental health in the upcoming decade (whenever it comes!).
Sadly, many folks don't pay attention to their dental health until it's in dire need of attention. The better approach is to be proactive, not reactive: doing things now to ensure healthy teeth and gums years, and decades, later.
If you say brush and floss daily, you're already ahead of the game. Nothing you do personally promotes a healthy mouth more than dedicated oral hygiene. But there's one more critical piece to proactive dental care—a solid partnership with us, your dental professionals. Working together, we can help ensure you remain healthy dental-wise for the long term.
To understand the value of this partnership, it helps to think of dental care as a four-phased cycle:
Identifying your individual dental risks. Because of our individual physical and genetic makeup, each of us faces different sets of risks to our dental health. Over the course of regular dental visits, we can identify and assess those weaknesses, such as a propensity for gum disease or structural tooth problems due to past tooth decay.
Designing your personal care program. Depending on your risk profile assessment, we can develop an ongoing personal care program to minimize those risks. Part of this risk-lowering plan will be identifying recommended prevention measures like enhanced fluoride applications or areas that need correction or treatment.
Treating dental problems promptly. The key to the best possible dental health is treating any arising problems as soon as possible. Diseases like tooth decay or gum disease only get worse with time and cause more damage the longer they go untreated. Treatment, though, can also extend to less urgent matters: Straightening crooked teeth, for example, can make it easier to keep them clean.
Maintaining your optimum level of health. Through comprehensive treatment and care, we can help you reach "a good place" in your dental health. But we can't stop there: We'll continue to monitor for health changes and maintain the good practices we've already established through regular care. And with any new developments, we begin the cycle again to keep you focused on optimum dental health.
No one knows what their life will be like passing through the next decade. But one thing's for certain: A dental care partnership with us can help you achieve the health you desire for your teeth and gums.
If you would like more information about ongoing dental care, please contact us or schedule an appointment. To learn more, read the Dear Doctor magazine articles "Successful Dental Treatment" and "Cost-Saving Treatment Alternatives."